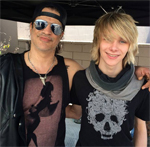 Lyric Rocks ICJUK
Feb 2015 – Lyric Dubee is an up and coming Canadian artist. His appreciation for a variety of genres including rock, pop, blues, and jazz has launched him into success at a young age. Recently Lyric added some new threads to his rock and roll wardrobe more…
Guitar International Magazine
Aug 2015 – Interview with Rick Landers Lyric Dubee, a young man who could as easily be mistaken for a surfer dude, than as a rock 'n roll artist who's music has been coined, "Revolution Rock". Watch him play and it's obvious, he's comfortable playing rock, pop, jazz and blues as a blend or on their own, with equal intensity. more…
Being updated now…
Stay tuned for 2013-2018 coming soon
Singing for ARCH
Aug 15, 2012 – Singer Lyric Dubee from Barrie, Ont. hits the right note at the Roberta Bondar Pavilion on Wednesday. Proceeds from his concert were donated to Algoma Residential Community Hospice.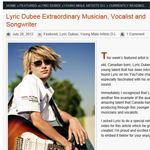 Lyric Dubee Extraordinary Musician, Vocalist and Songwriter
July 28, 2012 – Immediately I recognized that Lyric was another fine example of the quality of the amazing talent that Canada has been producing through this younger generation of musicians and vocalists. MORE…
Broken Dreams played on FM 88.1
Title track from Lyric's debut album played on radio again.

Live interview on CBC radio
July 20, 2012 Lyric does a live interview with Mike from the CBC morning show. Lyric discusses his future plans and how he goes about writing music.

Teen's Music Beyond His Years
July 16, 2012 "At age 14, Lyric Dubee is anything but a typical teenager. The enthusiastic teen has already developed star appeal with long, blonde hair and a confident stage presence, even while performing for passersby at the corner of King and Market streets."  More…

Live Performance on Humble & Fred Show (K Rock 105.7)
Live Performance on Humble & Fred Show (K Rock 105.7)
July 13, 2012 – " Lyric was interviewed and performed a new song from his upcoming album LIVE on the Humble and Fred Show while at the Kingston Buskers Rendevous .

Lyric Dubee "Canada's Newest Superstar"
July 5, 2012 – " Canada over the years has brought about some great superstars of music, like Shania Twain and Justin Bieber. Now we have another great artist coming from Canada, and he has the ability to be the greatest yet. Lyric Dubee will be, "Canada"s Newest Superstar"! More… 

Canadian Teen Lyric Dubee Brings "Broken Dreams" to NXNE Fest
Jun 14, 2012 " Looking like a cross between a hay tossin' farm boy and a surfer dude, Lyric could easily be mistaken for another Bieberlike. Until he starts playing and singing and it comes to mind this is a whole different thing. More…

Lyric – Young, Gifted, Hot and at NXNE
June 8, 2012 –  "2012 is set to be a huge year for the young dude". More…

Cashbox Magazine Article
Cashbox Magazine
May 2012 – Friends of Margaret Dinsdale Sugar Moon Music Rally in Music.
.


Song 'Hello Beautiful' Featured on PPTV.CA'S Web Site
Apr 2012 – Interview for PPTV.ca. Get a sneak peek at a NEW song from his upcoming album!

Apr 2012 – " This is an interesting one simply because Lyric Dubee is 14-years-old. Breaking into "the business" at 14 is definitely a hard thing to do, but with things being the way they are today and most kids aspiring to be the next Youtube sensation, Dubee can actually sing and play. "

Getting The Blues
Jan 12, 2012 – " Ivy's getting the blues Friday.  Lyric Dubee opens, Tom Fyfe headlines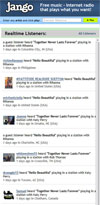 Performing at Best Buy Grand Opening
Lyric joined other talented artists for the Grand Opening of Best Buy in August 2011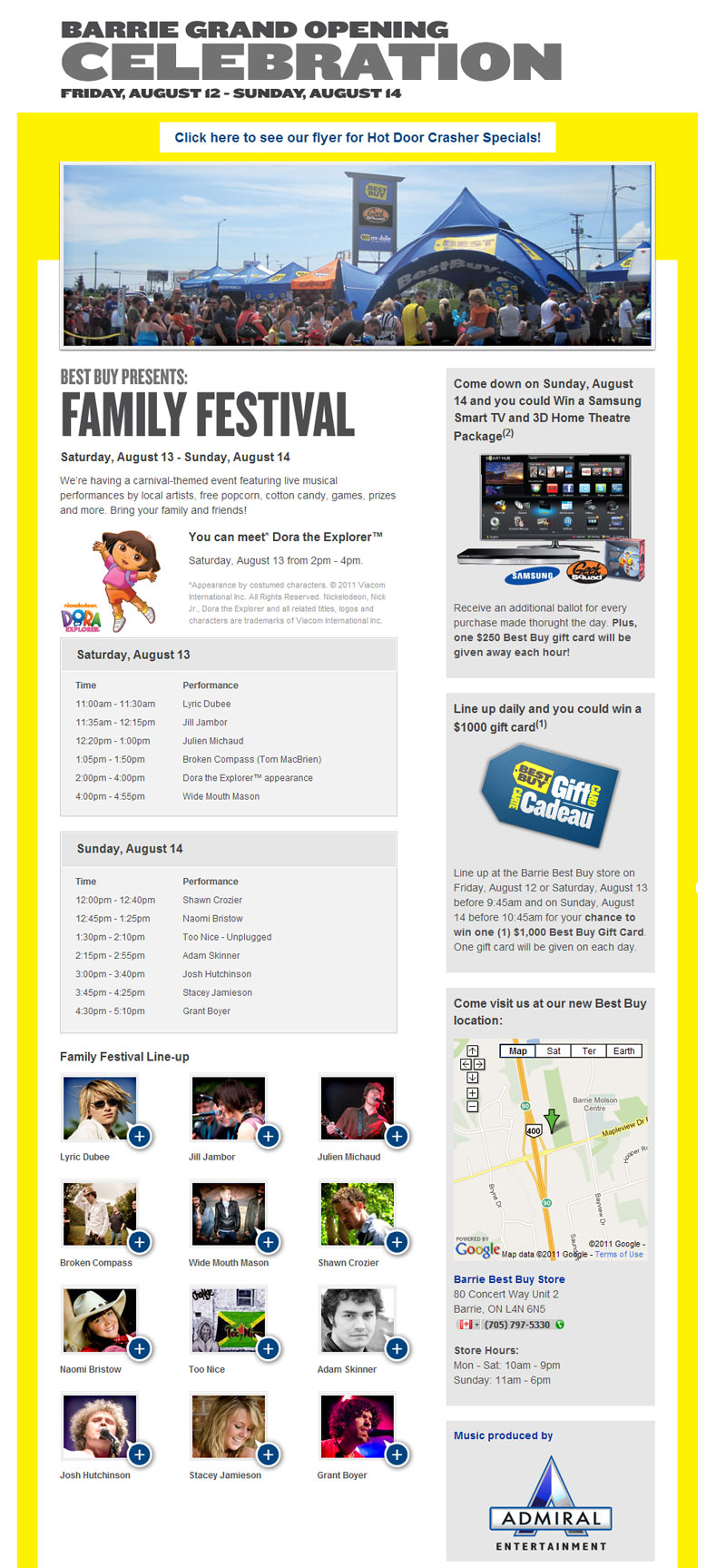 SNAP Newspaper Award Ceremony Review
August Issue – SNAP review of Award Ceremony

Album Featured On TV Episode
Lyric's album BROKEN DREAMS was showcased as soundtrack for one episode of Rogers TV new series "New Slang". Interview took place Wed, July 27, 2011 and it aired Sept 18, 2011 at 8pm. Watch for repeat programming on Rogers TV
SNAP Newspaper "Barrie New Music in Review" Feature Article:
July Issue – SNAP Lyric WINS Best Young SONGWRITING AWARD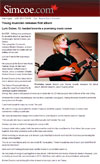 Newspaper Article "Headed Towards Promising Music Career"
July 25, 2011 – Alliston Herald "Young musician releases first album: Lyric Dubee, 13, headed towards a promising music career".
Rogers TV Daytime Interview and Performance
May 26, 2011 – Rogers TV – Lyric makes an appearance on DAYTIME and is interviewed by Glenn Coulson where he talks about the upcoming CD release party, his new CD Broken Dreams, and performs 2 songs from album.

Lyric Wins 2011 Songwriting Award
July 17, 2011 – Lyric Dubee WON the BEST YOUNG SONGWRITER for his song "Broken Dreams" at the Barrie New Music Festival 2011!

Radio News Hour Story
May 16, 2011 – OPP safe driving blitz coincides with Lyric's "You Instead" release.
A Channel News Interview
May 16, 2011 – A Channel News – interview about texting and driving and "You Instead" video


OPP Tweet/Facebook Lyric's Song "You Instead"
May 13, 2011 – OPP has picked up Lyric's video "YOU INSTEAD"  on texting and driving and put it on their Twitter and  Facebook page. FROM OPP SITE: "An Ontario youth wrote and performed a song over a UK ad on distracted driving.Very powerful. Warning though, the ad is graphic. "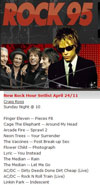 "You Instead" played on Rock 95.7
April 24, 2011 – Rock 95.7 in Barrie played "You Instead", a song about texting and driving, from Lyric's debut CD on their 'New Rock Hour'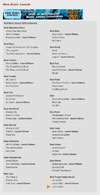 Lyric Nominated at Music Festival
Lyric Dubee was nominated for BEST YOUNG SONGWRITER for his song"Hello Beautiful" at the Barrie New Music Festival 2010

Barrie Newspaper
Sept 16, 2010 – Barrie Advance "Young singer to unveil his lyrics at festival"